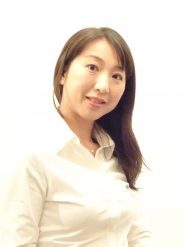 Education: Creating colours out of black and white keys
Passion: breeding little plants for little appartments plants | fabricating little japanese treats | photography
Always searching for: interesting music and new pieces | beautiful parks and shoes that fit
---
long & boring version:
Hiroyo Masumura loves the piano. So much that she is around festivals playing chamber music and giving solo recitals all over the place.
She played at Klavierwoche Gasteig in Munich, in the Arnold-Schönberg-Center Vienna and at The Edinburgh Festival, Scotland.
Hiroyo has a strong passion for teaching as well. As a piano teacher at the Vienna State Music School she writes new stuff for her students – music that they adore and that fires them up.
Hiroyo is a prize winner at piano composition competitions such as Wendl & Lung Vienna and PTNA (The Piano Teachers' National Association of Japan).
She is the winner of Wiener Pianisten Wettbewerb, the Steinway Förderpreis Munich and the Japanese Competition for Classical Music ピティナ・ピアノコンペティション PTNA Piano Competition (PTNA: Piano Teachers' National Association of Japan).
As pianist and répétiteur Hiroyo also conducted several music theater productions. Which gave her lots of experience in improvising.
In music – and in general… ;o)
She graduated with distinction and highest scores in piano (performing diploma) in Kanagawa (Japan), Munich and Vienna.
Hiroyo started her career at home in the living room giving improvisation concerts together with her sister.
Her first compositions were accompaniments for famous japanese popsongs that she played by ear.