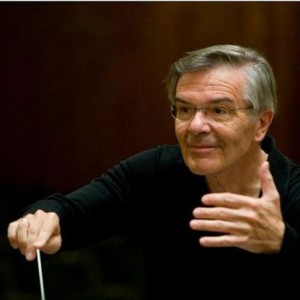 Foto: Kmetitsch
Short & Sweet: Interview with world known bassoon-soloist and conductor Milan Turkovic.
His inspiring art is documented by over 50 CDs and on more than 150 recordings with the Concentus Musicus, Wien. Countless contemporary compositions are dedicated to him and he is himself a famous author. His books are full of wisdom and fine humor.
Milan Turkovic is one of the eminent authorities in today's musical world – but I am preaching to the choir, you know that already ;o)
When I told my parents that I want to play the bassoon, they did not quite know what that would be. But they knew your name… ;o) What is your secret in making music?
Milan Turkovic: I do not have a secret. But many musical pieces do. It can be found between staffs and notes. This means when you have performed a piece 30 times, in doing so for the 31st time, new things can be found that have been overlooked so far. The same goes for listening. Aha moments can occur, that bring our thoughts in a new direction. What upsets me is when soloists or conductors perform continuously in the same mechanical way without reflection. The monotonous repetition of the very-same serves just the bank accounts.
What was the most valuable lesson that music taught you?
The concept of "CONCERTARE", which means the collaboration with others or the peaceful interaction with what our "comrades-in-arms" are doing. This just works peacefully. Discord usually does not bring any viable results.
What is life all about?
This is different for all of us. This question is so general that it either can not be answered or that it would take a whole book to do so. But the simple truth of "carpe diem" is applicable for everybody.
Thank you very much for your time and valuable insights! :o)
What spoke to you the most in this interview?
What would be your answers to these questions?
Much love,
Anselma
Get news and FREE resources for a happy, music loving life:
tips & tricks for great teaching, inspiration, psychology clues, insanely practical ideas and other freaky bassoon stuff.