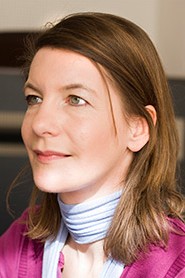 Education: tooting and strumming
Passions: studying google maps for hours and finally ending up somewhere else | left and right must be for amateurs | browsing and browsing and browsing – and bying nothing | eating gummy bears in the red sunset at the blue ocean
Always searching for: the perfect handbag | a break-resistant shopping ally | the ideal place for happiness | mango pudding
---
long & boring version:
Karin Holzschuster is a proven expert in teaching bassoon and guitar – not only does she take on one by one student, but also teaches a whole company of students at the same time. She conducts a guitar-orchestra with 35 guitarists and before concerts she does not hesitate to check if all 210 strings are perfectly in tune…
Karin Holzschuster studied bassoon and music pedagogy (majoring in guitar) in the Graz Music University. Already before graduating she was appointed in two renowned music schools. She experienced that teaching guitar was comfy due to a huge amount of lovely books and heaps of nice music. Teaching bassoon was oh-so-Weissenborn.
To make her lessons a wellspring of motivation and fun, Karin Holzschuster started composing tunes, etudes, and little concert pieces for her students. Her music includes sweet melodies, fancy rhythms and also a pedagogic thread, which supports students to become great bassoonists one day. Today Karin Holzschuster´s books are internationally renowned as first class teaching literature.