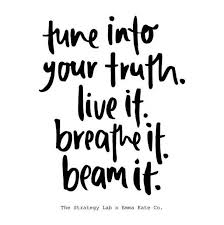 In times of compulsory mask wearing, the other day I was pondering on masks in general. All the invisible masks we are wearing and how they serve us.
"Anselma, you are so authentic!" – this is something people have told me many times in the past and to be honest, I am not sure if I fully understand what that means.
Because everyone is wearing a mask all the time. Including me.
With every role we fulfill, we add a mask to the collection.
One mask is for being a son, daughter or sister and brother.
One is for being a mom or dad, a partner or for being a loner.
One is for being a friend and a person who lends a shoulder when needed.
One mask – often many! – come with being a professional.
One is for the silly me at home, wearing pyjamas all day long with undone hair, grabbing the chips.
Who is the authentic me?
Actually in some way, all of them are. I am the mask wearer.
The point in all of this is the enjoyment.
The living through, the trying out, the experiencing, the getting hooked into the scenario.
Seth Godin writes:
"The magic is that there is no magic. Simply the satisfaction of doing the work."
And playing all the roles.
And I would add: The exploring of all the mes puts some spin to our life, gives inspiration and augments the adventure factor our existence tends to have.
Who we are is not defined.
It all depends on who we choose to be.
Let's try on a me and a bunch of masks that make us proud and that bring depth to our existence.
With so much love
from behind the masks ;o)
Anselma
p.s. Thank you for being a loyal reader of this column! Without you, I could not be doing the work I currently do.
As always at the end of the year, I have a present for you. (All newsletter subscriber of the Anselma Music column get the free music via email).
All the best to you and your family and "see you" in 2021.
Get news and FREE resources for a happy, music loving life:
tips & tricks for great teaching, inspiration, psychology clues, insanely practical ideas and other freaky bassoon stuff.