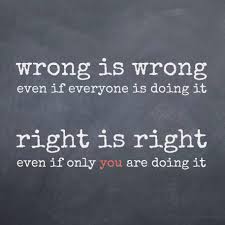 Let's talk about right or wrong.
I love this topic! It's so basic and so complex at the same time.
So, what's the right thing to do? Today – in life general?
Is it doing what feels good?
Yes, sometimes.
Eating chocolate feels a-ma-zing, but makes us fat.
Is it doing what makes sense logically?
Not a bad idea.
But unfortunately life does not work like math.