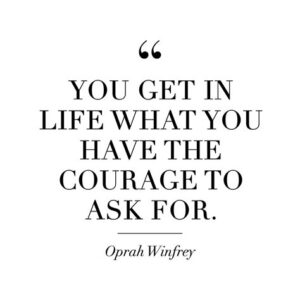 The other day, the devil was bored. He thought about what would light up his day and went ahead and prepared a garage sale. He put his tools on the table to present them.
There were
– the hammer of anger,
– the pliers of fear and
– the wrench of ignorance.
Anger, fear and ignorance can lure people into doing unethical or stupid things.
But at least, they are doing something.
The most important of all of the devil's tools he decided to keep to himself.
The core piece remained inside the devil's house.
His most effective tool was
– the screwdriver of discouragement.
He would never let go of this tool. It works best in the devil business.
Why? It makes us stop doing. Discouragement kills inside.
We stop acting and we – of course – would never ever go after the devil himself.
That's why he loves it so much. It keeps him safe.
Like most stories, this one has a moral. What could it be?
1.) Be stronger than the devil: Take action.
Being discouraged means being passive.
Everything looks futile so why bother acting?
Taking action brings back empowerment, brings back perspective.
Doing what we love brings back life to everything we touch.
Courage is the core of everything that's important.
We need it to experience meaning.
2.) Encourage others.
Bring not only to yourself but to others the power to act.
Words are a force of nature. Choose them well.
Encouraging others builds trust like nothing else.
It builds up both, the sender and the receiver.
Encouragement has no down side. Just upsides.
So, next time you see the devil bringing out his stuff for sale tell him:
"Dude, you are getting old. Do you really think I fall for this crap?"
Much love to you,
Anselma
p.s. Anselma's Concertino is coming soon!! It's a charming little concerto for the beginning years. Classical style, no fingers to break (yet!), capturing melodies. Stay tuned, it's available soon.
Get news and FREE resources for a happy, music loving life:
tips & tricks for great teaching, inspiration, psychology clues, insanely practical ideas and other freaky bassoon stuff.