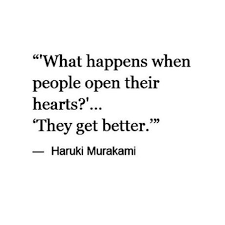 Sometimes it is not the pretty stuff that touches us.
We all love perfect music, we adore harmony and emotional expression, happiness, ease and lightheartedness.
But most times these can only be enjoyed because we all know the expression of passion and suffering, dissonance and tragic as well. The contrast gives the deepness.
As humans we like to be happy and lighthearted as well. And we feel tempted to appeal as perfect humans to others. We want to show the pretty stuff. We like to be examples of good humans who have figured everything out.
I grew up with the idea that the perfect teacher and role model is someone who knows it all. Accordingly, when I started teaching, I wanted to show my students, that I got it all.
But of course, it took sometimes just a few minutes until this illusion busted. Then I looked foolish. Like someone who tried to be perfect – and who still was just another very normal human being, with the whole bandwidth of disaster, error and not knowing.
I realized that I made a complete and utter fool of myself trying to show that I am flawless :o)) So I tried something different. Showing that we are human, TOO, turned out to be such a relief!!
Sometimes it is not the pretty stuff, that makes us a gorgeous person or teacher. Sometimes it is the bad stuff that we struggled with and that we managed to overcome.
Sometimes it is the insight that arouse after coming out of darkness and unpretty experiences.
Please never be shy to show others that you are just a normal human being, TOO.
That's great.
That means being honest, being humble and being a real role model.
Struggling and winning over negativity and ignorance, that's all this human existence is about.
Thank you for reading this,
with so much love,
Anselma
Get news and FREE resources for a happy, music loving life:
tips & tricks for great teaching, inspiration, psychology clues, insanely practical ideas and other freaky bassoon stuff.