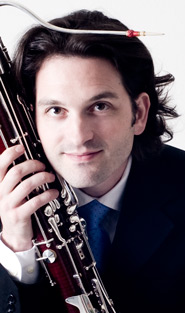 Education: he studied music at his own risk
Passions: kicking and punching all kinds of wood | noodling fast pieces of music | bringing enthusiasm to friends and strangers | listening to thrillers whilst the circular saw is running | japanese woodworking tools
Always searching for: fresh carotts | the sharpest knife of all times | the T-shirt lying on top in the closet
---
long & boring version:
The bassoonist Christoph Veit is a successful reedmaker and provides great mouthpieces for all kinds of animals: fagottino-ists to pros in philharmonic orchestras. His company BestReeds was founded in 2008 and today he ships his nice little boxes with all handcrafted reeds in more than 30 countries.
Christoph Veit studied bassoon at the Hochschule für Musik Munich and The Mozarteum Salzburg and served as an orchestra player for many years. He played in the Bayerische Staatsoper München, the Rheinische Philharmonie Koblenz, in the Philharmonisches Orchester Augsburg and at Bühnenorchester der Wiener Staatsoper. He received grants from Villa Musica and the Michael Roever Stiftung (Germany).
Christoph Veit has had his own bassoon-class in the City of Vienna Music School. In his studio all the Anselma Music books were subjected to the hard real-life endurance test by his students. He is the COO of Anselma Music and the allround talent and trouble-shooting fairy.